An awesome web design duo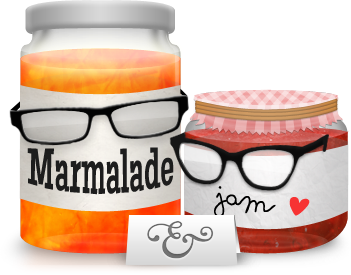 Hello! We're Marmalade & Jam, a web design duo based in Oxford.
We're going to assume you've found your way to our website because either you've got a passion for preserves, or you want an amazing, skillfully crafted website created by a pair of web designers in Oxford.
Whether you like marmalade and jam or not, we believe you should view your website as an integral part of your brand. It's your shop front, and as such it should reflect the personality of you and your business.
If you're looking for something unique, well made and tailored to your business, then get in touch — we'd love to work with you!